I don't have a whole lot of experience cooking brisket, so I thought I better start learning. I bought this choice 7 lb flat at Mike's. It's a little bigger than I had wanted, but figured I could use the leftovers for chili.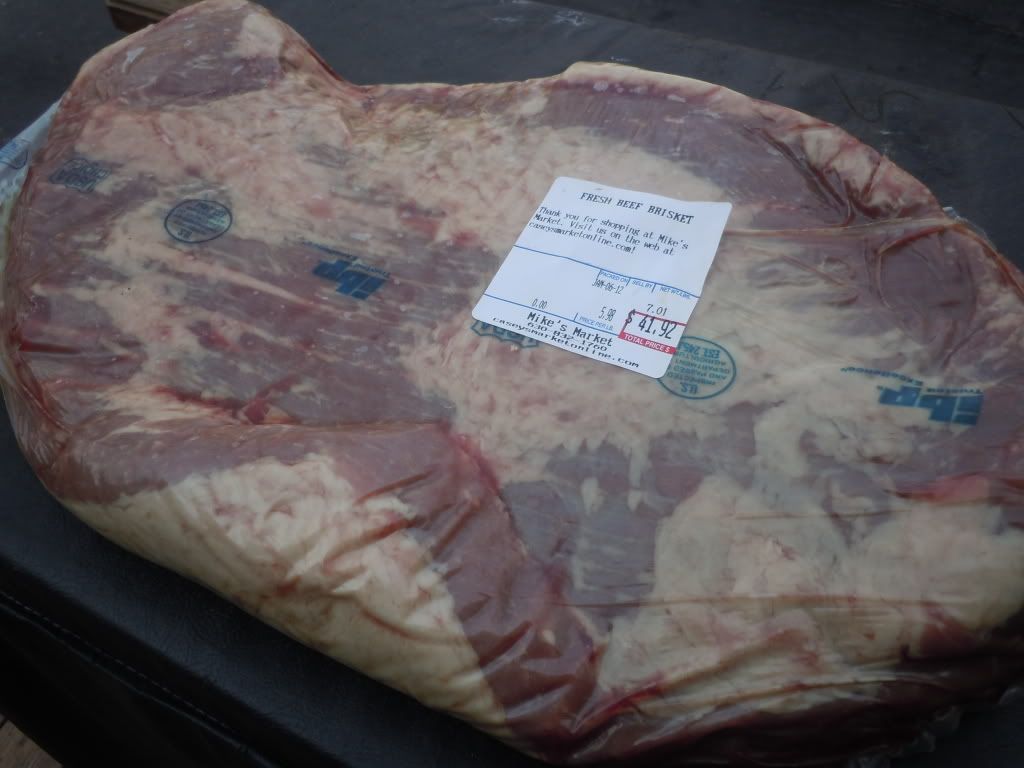 Trimming away much of the fat allows for a better developed bark, so I cleaned up as much of the fat from this one side as I could without taking away any of the meat. Looks a whole lot easier than it is and having a very sharp knife is a must.
As you can see from this photo, I left about a 1/4 inch of fat on the other side. This extra fat will help baste the brisket as it cooks. After trimming it all up, I used Coca-Cola as a sort of tenderizer - got this tip from Teddy Reader's book. I let it sit in the fridge overnight in the cola.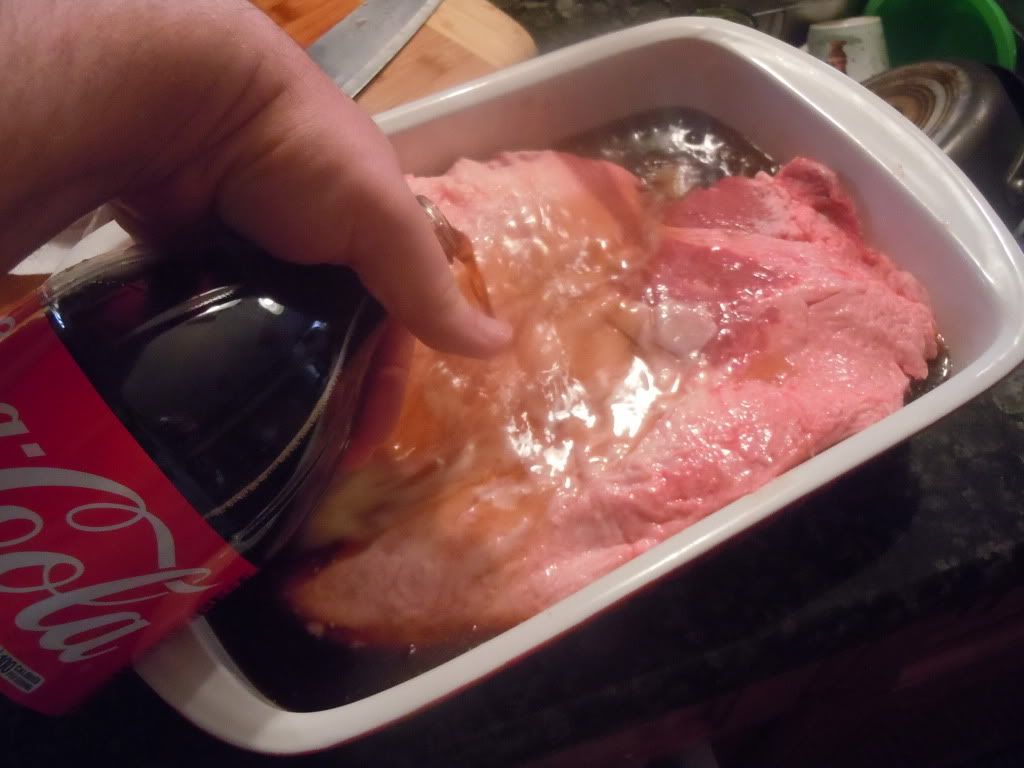 The next day, I used a wet rub consisting of "Better than Bouillon", brown sugar, Worcestershire, yellow mustard, onion powder, freshly ground black pepper, minced garlic and kosher salt.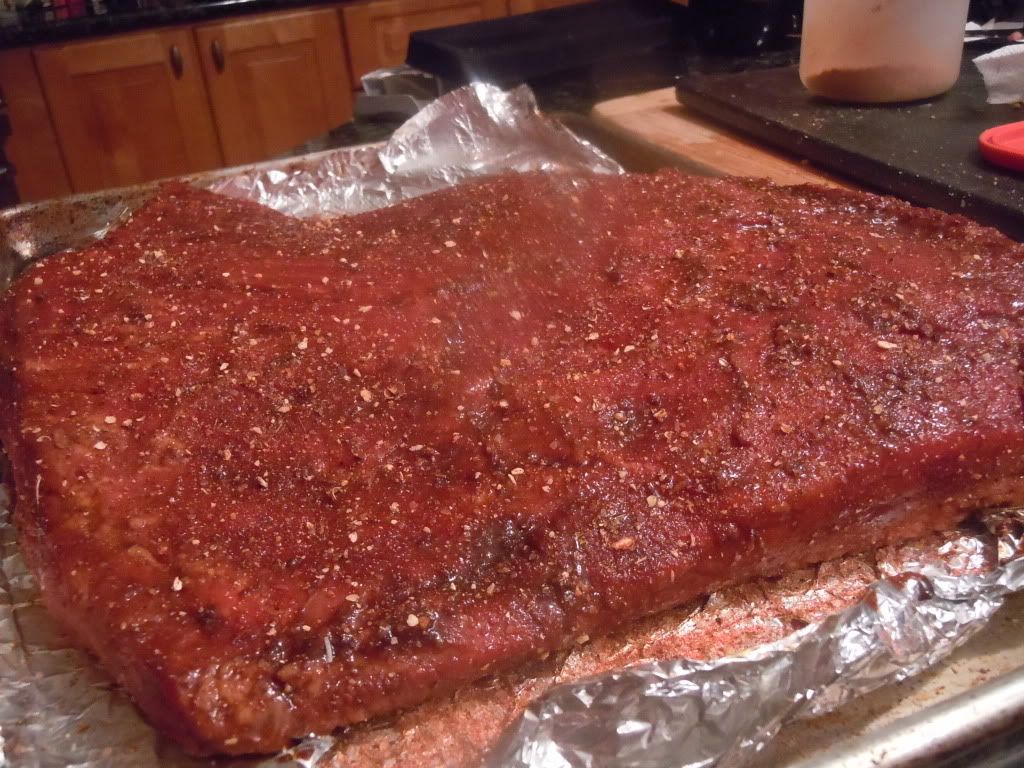 As I had mentioned, I left about 1/4 inch of fat on the one side, so I placed it fat-cap up in the cooker allowing
it t
o self baste as it cooked. Smoked it at 250* using pecan wood.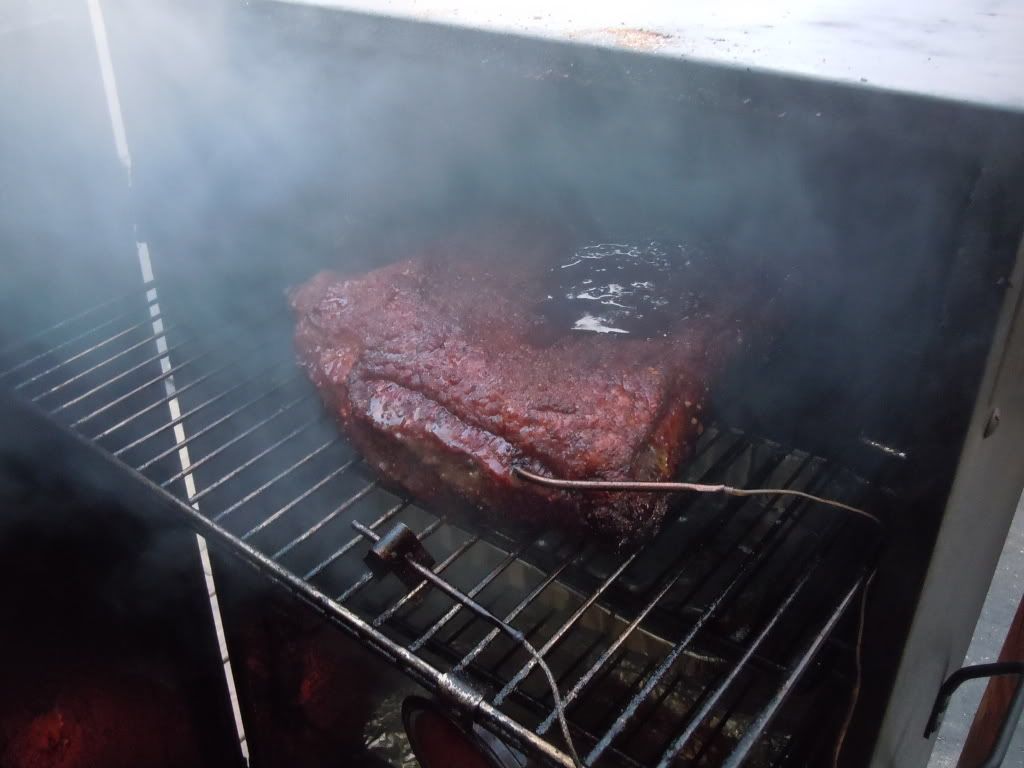 I've been trying to keep my BBQ much more simple these days. No foil, no spritzing - just heat and smoke.
After about 5 hours its got some nice color and had formulated some decent bark.
Cooked it to an internal temperature of 187*.
It was tender, juicy and pulled apart with little resistance - just where it needed to be.
The bark was good, but the meat could have used a bit more flavor. I may inject my next briskie with Kosmos and use hickory/apple rather than pecan for the smoke. Also, I could have trimmed a little more fat off the cap. I think for a comp, I'd probably square off the brisket before cooking it too. All-in-all, not too bad for my 3rd one.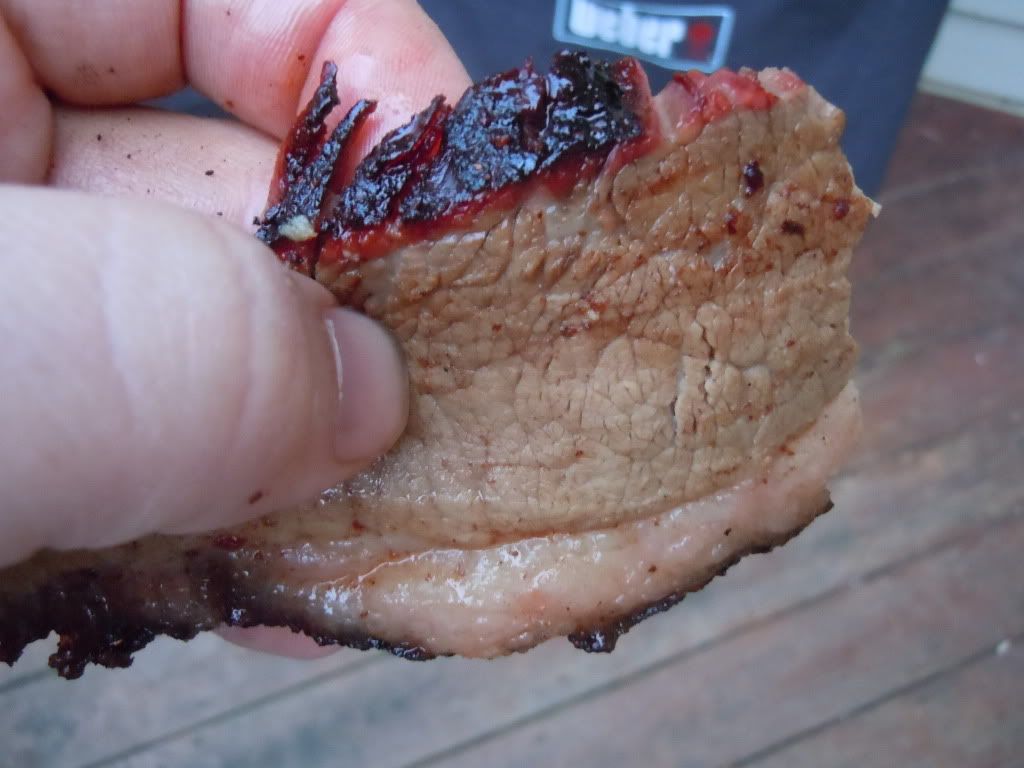 Thanks for looking and happy Friday!