Being Friday during Lent and all, I decided to grill a meatless pizza. Yes, Pig Daddy gives up meat on Friday during Lent ( a real sacrifice I'll tell you). Anyways, I was being kind of lazy today, so rather than make fresh tomato sauce and dough, I stopped by Trader Joe's to procure my ingredients. Fresh Mozzarella, fresh basil, pizza sauce, EVOO....


(Click on photos for a close-up)


...and the dough. A real simple pie here, nothing fancy. Per the instructions, I let the dough rest in a warm area for 20 minutes, yet this was some of the toughest, most stubborn dough I've ever handled. For the life of me, I could not get it to relax.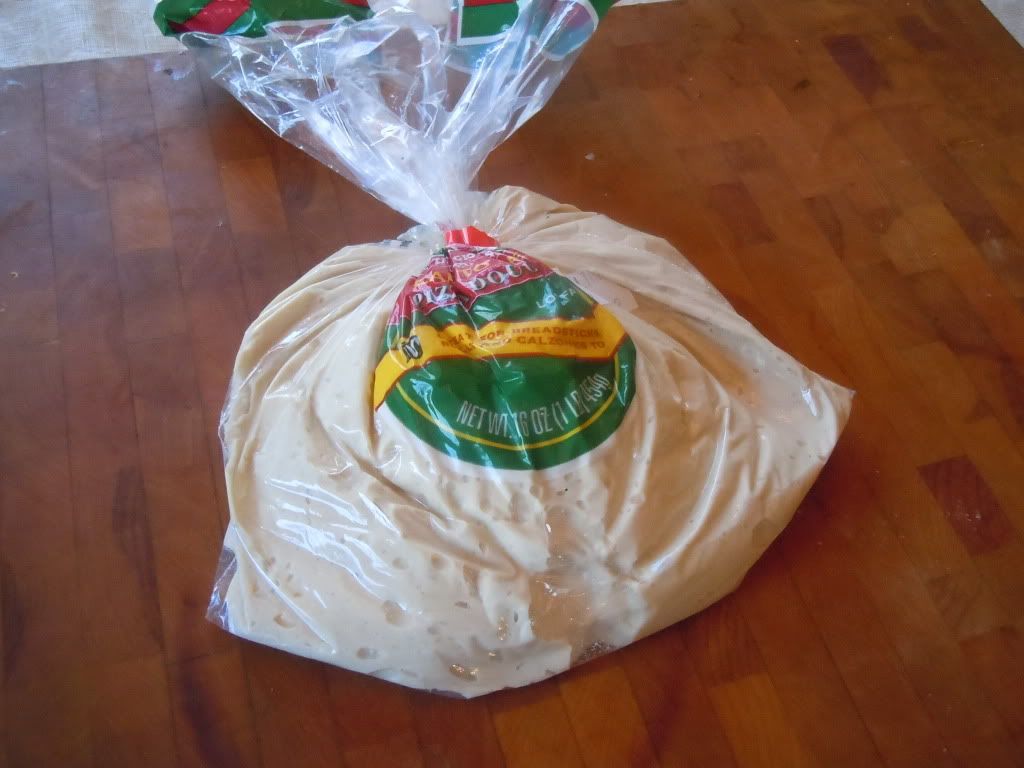 Rolling and knuckling a nice circle was out of the question. Had to settle for an oblong, 3/4 circle, or whatever you'd call this shape.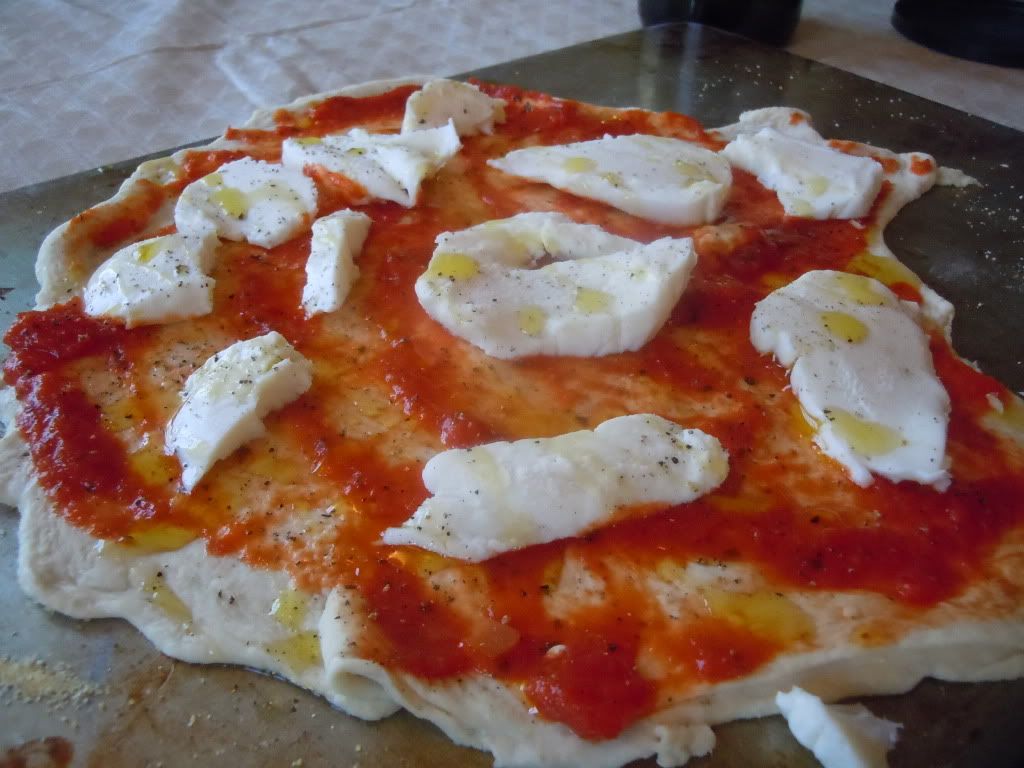 Got the Weber OTG up to 600 degrees with a pizza stone.
Yeah baby!
This pie finished in less than 5 minutes. The pizza stone really does a nice job getting the crust crispy and bubbly.
And there you have it. Not too bad. Next time, I will make my own dough and tomato sauce though.
It tasted really good. Royal Oak lump with a piece of apple wood gave this pizza a really nice smoky flavor. Grilling a pizza using natural charcoal and fresh ingredients is the way to go. Sure beats the heck out of using an oven.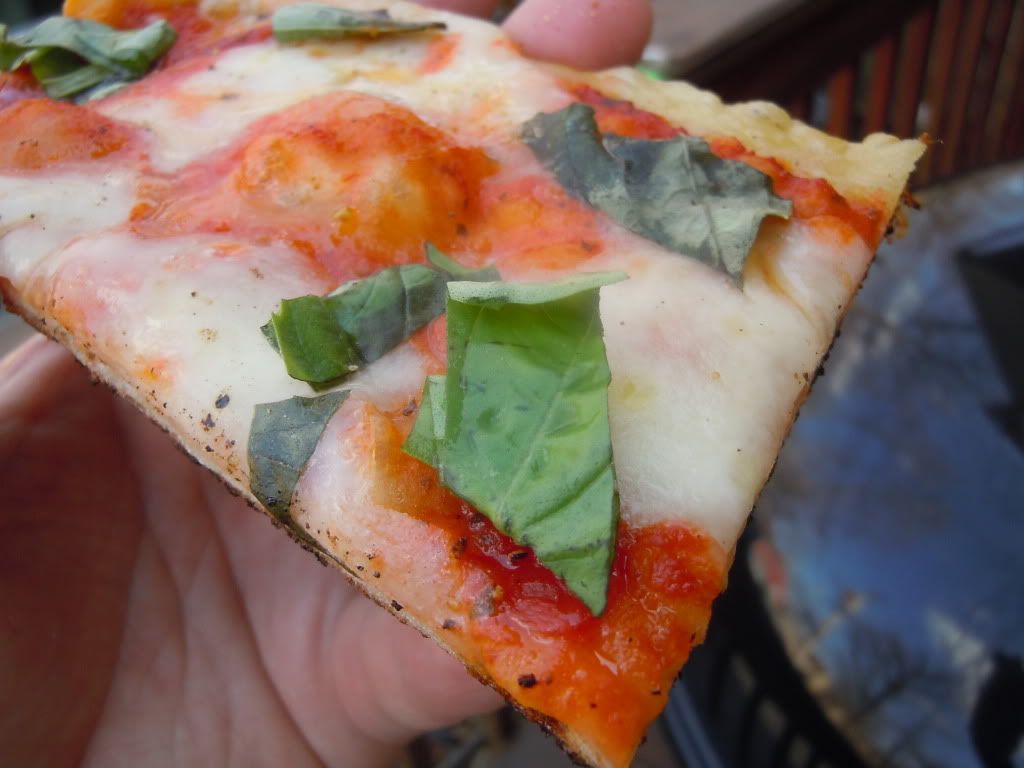 Happy Friday!