I love Mike's cuz when I walk in I know exactly what to expect - good, consistent quality. Last Saturday, I bought a 7-bone chuckie and decided I'd smoke and pull it for Sunday's feast.
Just look at it. What a hunk of meat!
Recently, I bought some Kosmo's Beef Injection. I always inject my shoulders, but never have I injected my beef. Heard some good things about Kosmo's so I thought I'd give it a try.
Mixed the Kosmo's with unsalted beef stock and heated it the microwave for a few seconds so it'd mix better.
I injected it in a one-inch grid pattern, wrapped it in plastic wrap and let it sit in the fridge overnight.
The next day I rubbed it with my own beef rub and dialed the Chargriller Outlaw to 325*. Thought I'd try fast and hot vs. the usual low and slow. Sometimes you just gotta try different things.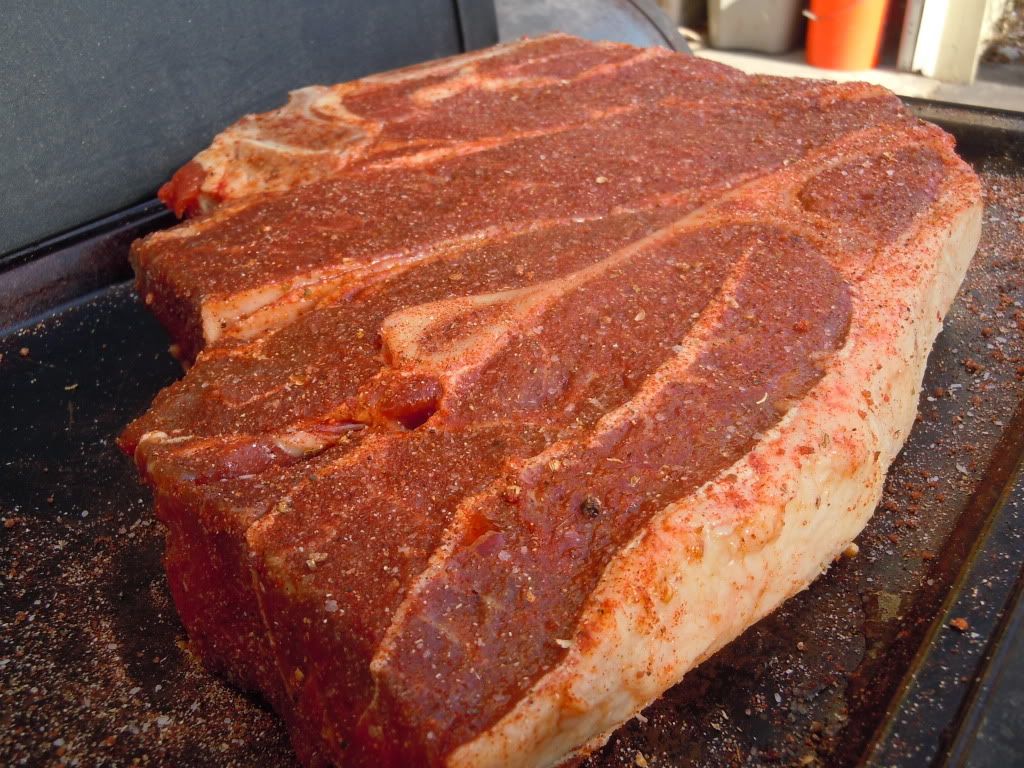 I love my Chargriller Outlaw and for the money it was a good buy. That being said, it's about time I step it up. I've been eyeball'n Lang and Meadowcreek stick burners. Next year, I will upgrade.
After about an hour and a half....
Took it off at 190*. Not sure what I was thinking cuz it wasn't pullable. Should have let it ride on up to 195-199*. I guess I was overly anxious...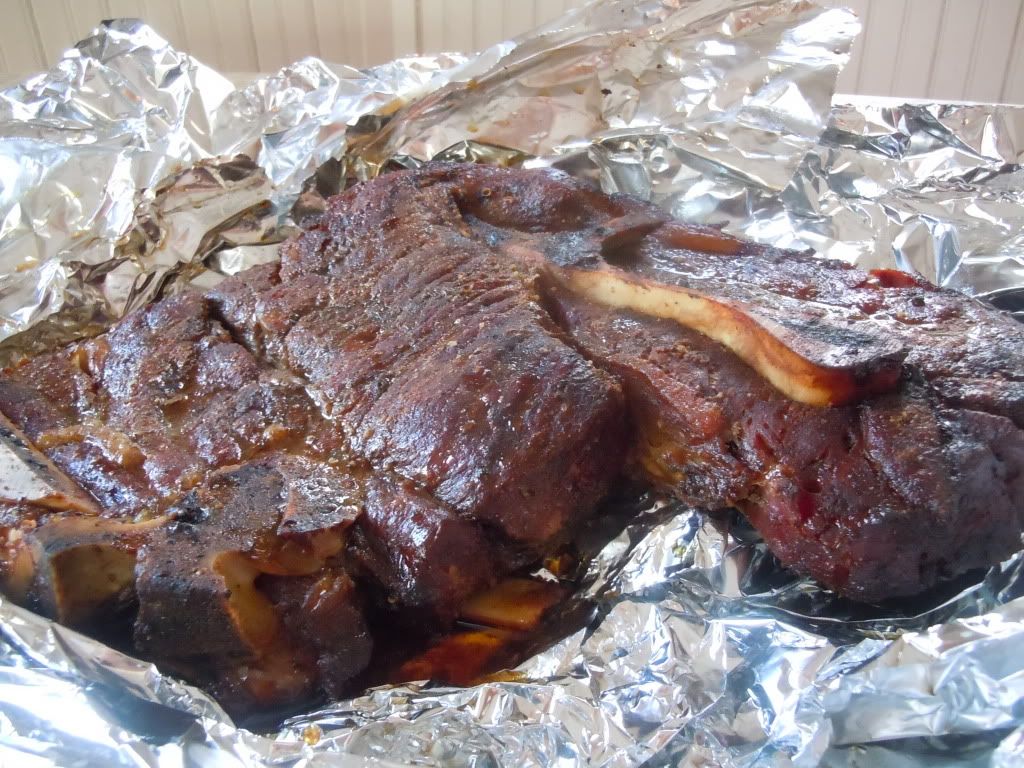 ...and as a result, I had to cut it into slices and man, it was tender nonetheless. Nice smoke ring too.

I chopped the rest and placed it onto some freshly baked kaiser rolls. Served it with Broccoli slaw, seasoned fries, pepper jack abts and an Oldstyle of course.

Happy Friday!