Pork steaks can be cut from the loin, leg or in this case the shoulder of a pig. Although I've had lots of shoulder, I've never had shoulder cut as a steak and then grilled. I've never had pepper jelly either. So, I thought I'd kill two birds with one stone by cooking these steaks using a pepper jelly based marinade and glaze.
Picked up these pork steaks at Valli and they were relatively inexpensive.


Made a marinade using 1/2 cup apple juice, 3/4 cup pepper jelly, 1/2 cup apple cider vinegar and some chopped onion. Before placing in a Ziploc, I dusted each steak with garlic salt. I then mixed all the marinade ingredients together, placed the steaks in the bag, squeezed the air out and marinated overnight.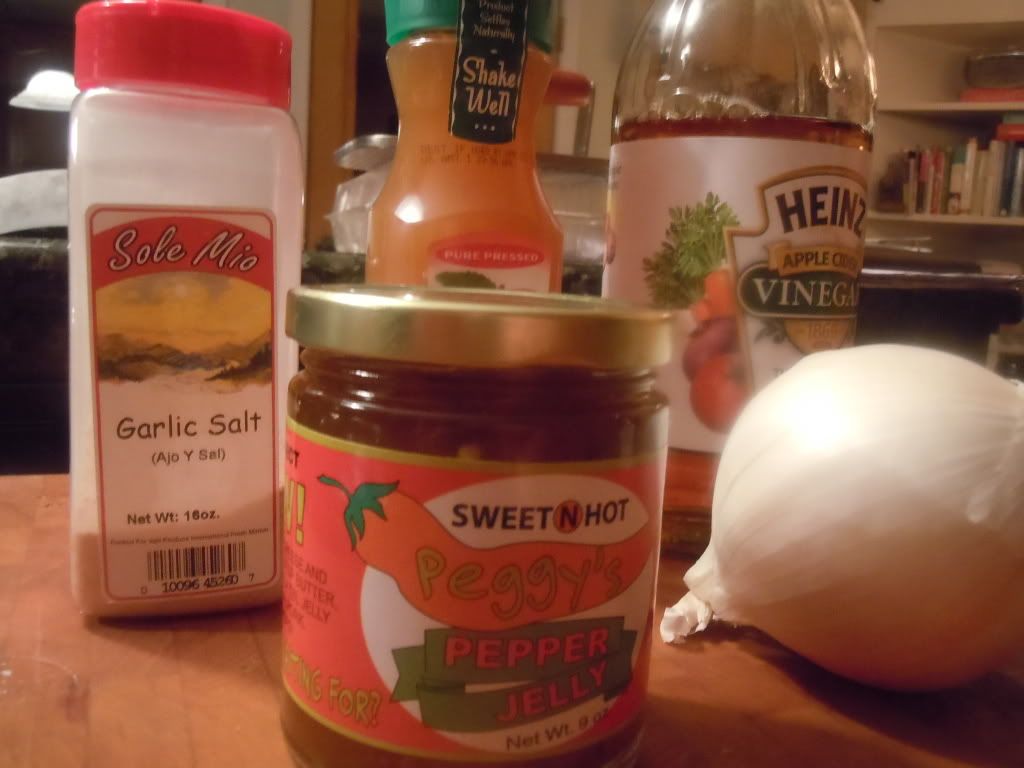 Next day I made a glaze using 3/4 cup pepper jelly and one and half tbs apple cider vinegar. Quite simply, I heated it on stove until the jelly melted.
Got my Weber OTG fired up to 350*...
...and grilled direct over Royal Oak lump with a few pieces of pecan for about 14 minutes. I glazed these bad boys at about the 8 minute mark.
Final product was absolutely delicious. Tasted like a spicier version of sweet and sour pork. The pepper jelly was sweet and hot and the vinegar gave it all a really nice twang. Using the pecan along with the lump gave it an added boost of sweet and smoky flavors. Pork steaks have a lot of fat in them which makes them delicious and the vinegar in the glaze helped to cut some of that richness.
This glaze and marinade would also be excellent on bone in chops. This meal cost me under $10 and that my friends means more money for charcoal and beer!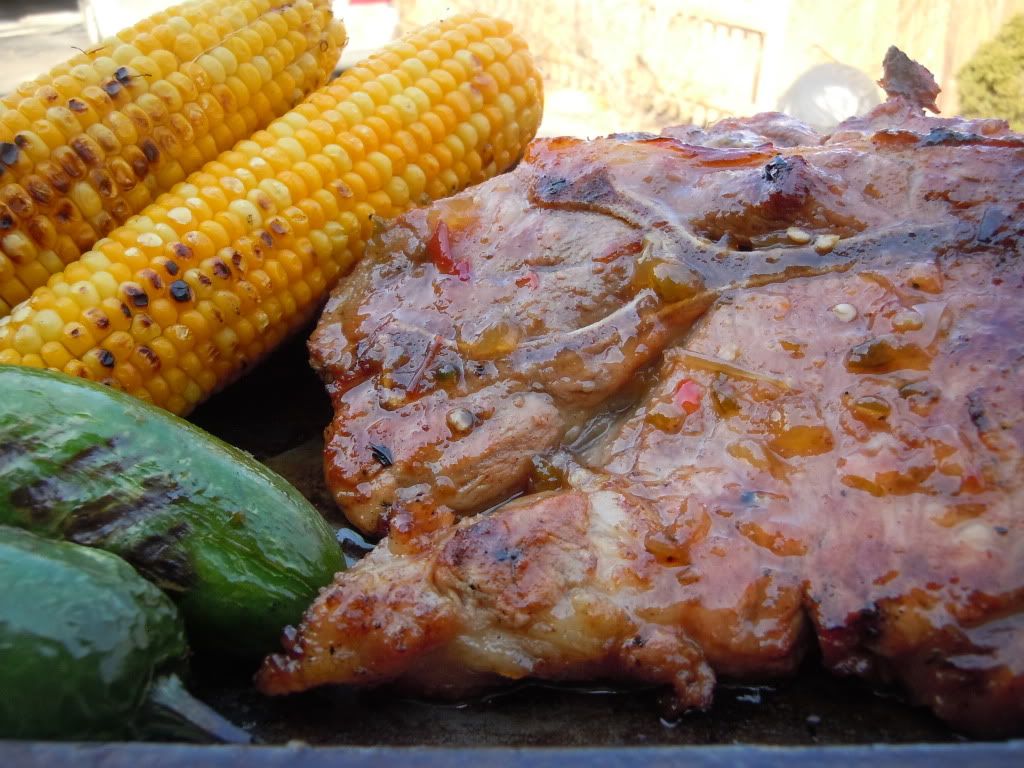 Happy Friday!